Worksheet for students
Charles Bridge Museum offers special opportunity to combine English language and history. Download our worksheet for your student age category a turn learning into fun. Have your students learn new vocabulary and practise tenses. Help them remember Czech history in an easy-going way.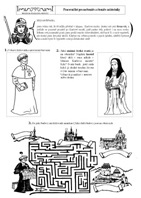 Worksheet for non-readers and readers-beginners (Age 5 - 10)
Worksheet with pictures and drawing, ideal for young children.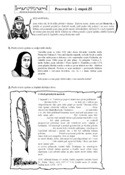 Worksheet for pre-intermediate students (Age 10 - 15)
Worksheet which require more concentration druing the museum tour.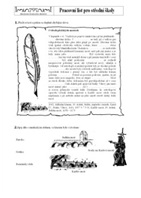 Worksheet for intermediate students (Age 15 - 21)
The most difficult level of worksheet, suitable for high school students. Ideal as material for students preparing for school leaving exams or university entrance exams.